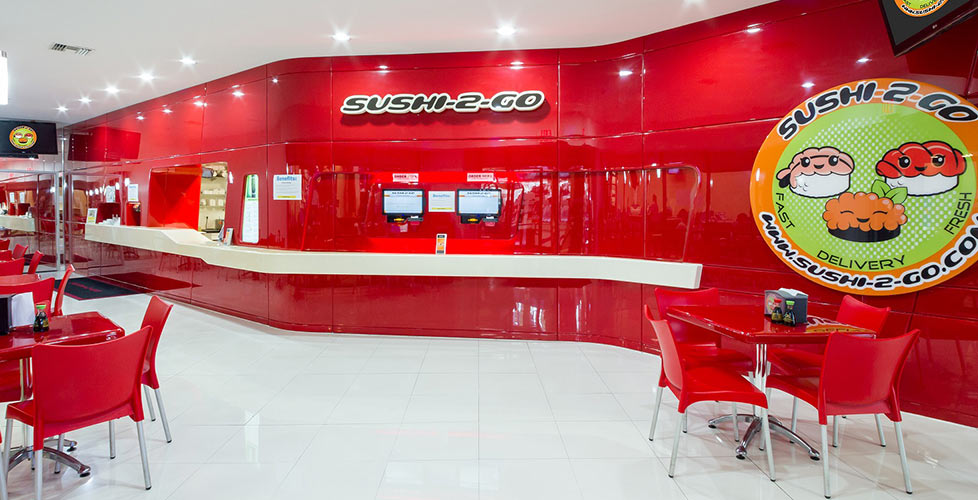 Finally, there is now a low cost sushi franchise that you can operate. For Decades, sushi restaurants have been complicated, highly skilled, and very expensive to operate. Sushi-2-Go has changed all that with our new franchise offering. Sushi-2-Go is a unique concept because we offer fast-casual counter-service for dine-in and takeout but at twice the speed as traditional sushi bars. By increasing the speed of service, we have increased our volume and decreased our prices thereby increasing our customer base. And of course, more customers equals more profits. Another thing that sets us apart is that we offer delivery at amazing speeds as well. We like to think of ourselves, not as a sushi bar, but as a sushi delivery restaurant. Our delivery service is consistently fast during lunch as it is at dinner. We are so fast at delivery that we can compete directly with pizza and sub shops.
Using the latest technology and state-of-the-art equipment, it has never been easier to operate your own Sushi-2-Go. Customer ordering is done effortlessly using our simple online ordering website and our in-store Kiosk ordering stations. By removing employees from the order taking process, our orders are more accurate and our employees become more productive. We are not constantly trying to fix problems arising from order taking. Employees are always a crucial part of our operations, but we have also integrated sushi machines into our production line. These machines assist our employees to produce products that are both consistent and delicious. By using automation and technology, it is now easy to hire and quickly train employees from within your community which promotes stronger relationships between your customers and your business.

The concept of Sushi-2-Go and sushi delivery was conceived in 2002 and by 2011, we had survived the ups and downs of a troubled economy. From 2012 to present, Sushi-2-Go has proved its concept to be successful with increased sales year after year. Now has never been a better time to grow. We are looking to aggressively bring our concept of sushi delivery across the nation and confidently compete with other delivery businesses. We want to be the first nationally recognized brand in the sushi delivery industry. Sushi-2-Go is truly a turn-key franchise. We provide both initial training and ongoing training for you and your key employees. You buy all the sauces and supplies from us or our affiliates. Nothing has to be made on your own except for the sushi. We are looking for prospective franchisee or their key employees to have some experience working in the food service industry. If you are ready to be your own boss, love sushi, and want to make money doing what you love, join us.
Disclosure
This website and the information contained herein does not constitute the offer or sale of a franchise. There are certain states that require the registration of a Franchise Disclosure Document (FDD) before the franchisor can advertise or offer the franchise in that state. This franchise may not be registered in all registration states and may not offer franchises to residents of those states or to persons wishing to locate a franchise in those states until compliance guidelines are met. The offer and sale of a franchise can only be made through the delivery and receipt of a Franchise Disclosure Document.